Alan Katz will lead a book discussion on Ari Shavit's "My Promised Land:The Triumph and Tragedy of Israel" at his home during the months of January, February and March. Shavit, a journalist and columnist for Haaretz,  has written a thoughtful, complex, brillliant and balanced book on Israel today. The New York Times, in its glowing review said ":This is the least tendentious book abut Israel I have ever read.It is a Zionist book unblinkered by Zionism…"We will meet one night during the second week of each month to discuss about a third of the book at each session. A few rules: (1) every participant must be respectful of the views of everyone; (2) the discussion leader will call upon people to speak-no calling out or monopolizing the disusssion; (3) if you have not read the section for the month, you may come to the discussion but you may NOT speak (we will ONLY discuss this book so if you haven't read it, you have nothing to speak about); and (4) the discussion leader will NOT lecture or tie things up at the end of the sessions-that is the job of the group.Because my apartment is small and parking space limited, we can only have a maximum of 12 members in the group (11 plus me). If you are interested, please respond to this e-mail or e-mail me directly at ankatz@fairfield.edu. The first eleven congregants to respond to this message will constitute the group. If this group proves successful, there is no reason why it could ot be repeated later in 2015.
---
Book Club:  Saturday January 17, "A Constellation of Vital Phenomena", by Anthony Marra at the home of Joann Heimann
---
---
Sunday January 25, 9:30 am Sunday School and Adult Ed Bedford Middle School 88 North Ave., Westport
CHJ's Sunday School Mitzvah Day
CHJ's Sunday School Mitzvah Day will be held on January 25th from 11:00 am-12:30 pm.  We will make bagged lunches and gather warm clothes for delivery to those in need.
Our youngest students will contribute their artistic skills by decorating the lunch bags while older students assemble the contents of the lunches and the sandwiches in an assembly line fashion.  At the end of the day, any family that wants to can caravan to deliver the lunches and the warm clothes we have collected to those individuals we are serving this year.
If you would like to help with Mitzvah Day, please bring warm, adult-sized coats, hats, gloves, mittens, scarves, and socks to Bedford on January 25th. Or consider donating a food item; email Miriam Cheng at chengsconnect@gmail.com and she'll let you know what we need.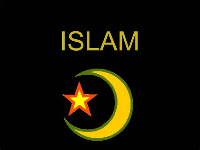 Sunday January 25, 10:00 am Adult Ed  Bedford Middle School 88 North Ave., WestportIslam 101Whatever one's positions may be with respect to the Israel/Palestine situation one thing is certain – most of us know very little about Islam, the religion of most Palestinians.  Sure, we know that devout Muslims pray towards Mecca 5 times a day, but what about Wudu, their complicated ritual daily washing, their high regard for Moses and Jesus, the possibility that Mohammed had epilepsy as the cause of his visions, their mandated charity giving, their unique organization of the Koran chapters, and the good reason that Mohammed had for advising a few of his followers to drink camel urine. These and other aspects of Islam will be explored in a slideshow talk by Dave
Shafer.
Just around the corner is our first holiday of 2015!Please save the date, January 31st, to celebrate Tu B'Shvat, the Jewish Earth Day, with our intergenerational Tu B'Shvat seder!
Date: January 31, 2015
Time: 6:00 PM
Where: Fellowship Hall
Southport Congregational Church
524 Pequot Ave. SouthportThis is a family-friendly event!!!
There will be a service, great food and music with our exuberant and talented song leader Adam Feder.Tu B'Shvat is one of our most popular annual events, so sign up early.
Please bring a main dish or salad for the pot luck. 
We will supply drinks, dessert and ceremonial foods.
Please RSVP to Lisa Sullivan if you are coming, and what you will be bringing.
We'll need volunteers to set up at 4 PM and also to clean up, so please let us know if you can help with either set of activities.
Looking forward to a fun and exciting evening with you!
Marcia Kosstrin and Lisa Sullivan
Saturday January 31, 10 am Women's Rap  Home of Roberta Frank
Sunday February 1, 9:30 am Sunday School and Adult Ed Bedford Middle School 88 North Ave., Westport

Sunday February 8, 9:30 am Sunday School and Board Meeting Bedford Middle School 88 North Ave., Westport
 "The Last Campaign of Governor Booth Gardner"
Film and program Monday Jan 12.
This Oscar nominated short film is related to an issue coming up in the Connecticut legislature: compassionate choice at the end of life.  In 1994, a year after serving two terms as one of the most popular governors in modern Washington State history, Booth Gardner was diagnosed with Parkinson's disease.  In 2008, as his health continued to deteriorate, he returned to the political spotlight, this time as the driving force behind a ballot initiative that would legalize one's choice on how to die.
The Connecticut Coalition of Reason, an umbrella group of humanistorganizations throughout Connecticut, is taking the initiative to increase education and awareness of this issue regarding personal freedom to make choices.
The bill, which has been adopted by other states, takes the matter out of the shadows and provides for protection and safeguards.
The program will be held at the Silver Star Diner, 210 Connecticut Avenue, Norwalk, at 6:30 pm, with the diner's full menu available.  Attendance is free.
–Mitch Tilkin and Cary Shaw, CHJ Reps to the CT CoR.
---
S H J 
At a recent CHJ Board Meeting I was asked what positions the SHJ (Society forHumanistic Judaism) takes on Israel, and how it arrives at them.  Through an orderly elective process the SHJ makes resolutions on ethical issues, reflecting a devotion to democracy, tolerance, freedom of religion, etc. and against violence.  The titles of its resolutions relating to Israel are:
SOCIETY FOR HUMANISTIC JUDAISM: THE PEACE PROCESS MUST CONTINUE
— October 18, 2000
SOCIETY FOR HUMANISTIC JUDAISM STANDS WITH ISRAEL
— May 4, 2002
SOCIETY FOR HUMANISTIC JUDAISM CONDEMNS BURNING OF MOSQUE
— October 30, 2011
HUMANISTIC JEWS ENDORSE MOMENT OF SILENCE AT OLYMPIC GAMES
IN COMMEMORATION OF ISRAELI ATHLETES MURDERED AT MUNICH GAMES IN 1972
— July 2012
SOCIETY FOR HUMANISTIC JUDAISM CALLS UPON CONFERENCE OF PRESIDENTS OF MAJOR AMERICAN JEWISH ORGANIZATIONS TO RECONSIDER J STREET MEMBERSHIP
– May 4, 2014
The text of these and other SHJ Resolutions (which include their reasoning) may be found at the new shj.org website at
http://www.shj.org/humanistic-jewish-life/issues-and-resolutions/
OR if you wish you can email me at caryshaw at optonline.net for the text of those listed above.